LE LIANE VIDEOPRODUZIONI BECOME PART OF ART DOC FESTIVAL, EXPANDING ITS CULTURAL OPPORTUNITIES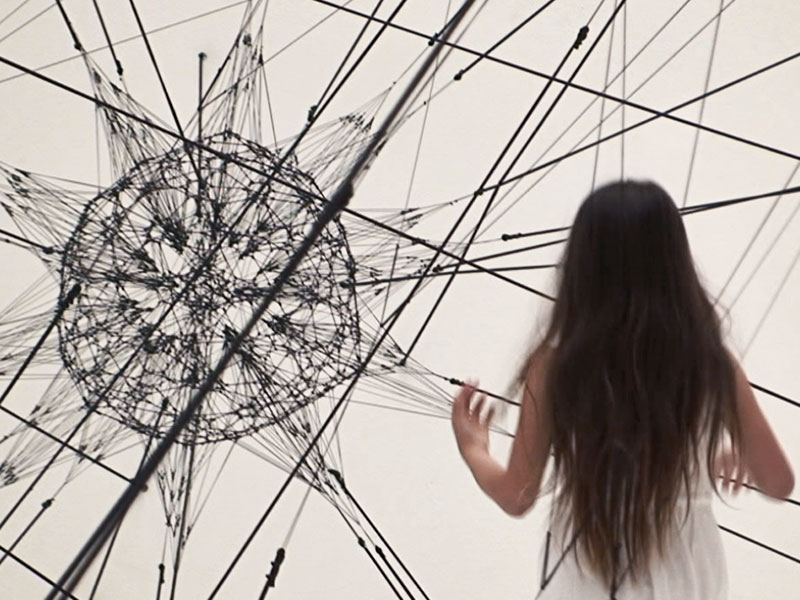 Art Doc Festival's aim it is to take a deeper look into art, architecture, cinema, through the video. In the last past years, it has pursued this objective primarily through the organization of the International Documentary Film Festival Video Conversations and the organization of cultural events and documentaries reviews through the over 5.000 film on art kept in the Art Doc Festival's Archive.
Since this year Art Doc Festival expands its efforts and extends its interest also to the sphere of the documentaries production thanks to the entry of Le Liane Videoproduzioni in its staff. Le Liane Videoproduzioni is a collaboration between Irene Pantaleo and Lia Polizzotti, founded on their passion for documentary films and art. During these years they have worked on contemporary art projects with a particular attention to the relationship between the artist and his work: filming the artists at work in their studios, collecting their thoughts, following the preparation of exhibitions and installations. They have also produced interviews for TV, audiovisual contributions for art exhibitions, theatrical performaces' promotional videos, backstage of art exhibitions and cultural events. Leliane collaborates with the Art Doc Festival since its foundation, realizing promotional videos of Video Conversation Festival and video interviews with filmmakers and guests of the event. In 2015 Le Liane Videoproduzioni become part of Art Doc Festival, flowing within the association to deal with the whole audiovisual production department.