LE LIANE VIDEO-PRODUCTION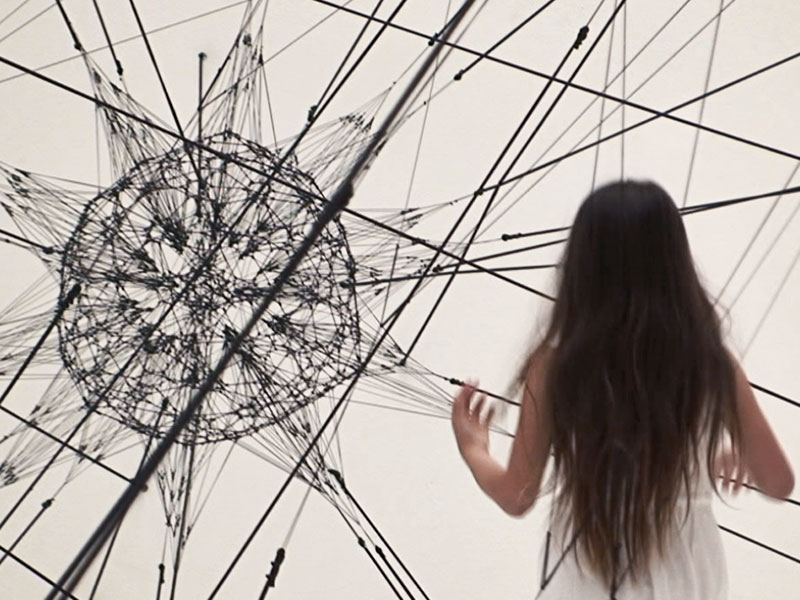 Leliane Video-production is a collaboration between Irene Pantaleo and Lia Polizzotti, founded on their passion for documentary films and art. Met in 2004 during the film school, Barbarano Cinelab, chaired by Marco Müller, then director of the Venice Film Festival, Irene and Lia create Leliane Video-production to collborate in the production of documentaries on art and architecture. During these years Leliane Video-production has worked on contemporary art projects with a particular attention to the relationship between the artist and his work: filming the artists at work in their studios, collecting their thoughts, following the preparation of exhibitions and installations. Leliane Video-production has also produced interviews for TV, audiovisual contributions for art exhibitions, theatrical performaces' promotional videos, backstage of art exhibitions and cultural events. Leliane Video-productions collaborates with the association Art Doc Festival since its foundation, realizing promotional videos of Video Conversation Festival and video interviews with filmmakers and guests of the event. In 2015 Leliane Video-productions become part of Art Doc Festival, flowing within the association to deal with the whole audiovisual production department.
MAIN FILMOGRAPHY

Mario Sironi e le illustrazioni per il "Popolo d'Italia"

The discovery of the folder containing the original illustrations by Mario Sironi for the newspaper Il Popolo d'Italia from 1921 to 1940, is the starting point to describe the crucial role played by the artist in the construction of the imaginary of the ideology of fascism. The documentary was made for the exhibition hosted by the Museum of Villa Torlonia in Rome.
Italy, 2015, 30', Italian
Bruno Conte. Eco Buio

On the occasion of the etching Eco buio's printing, realized under the program of Club 365, Bruno Conte opens the doors of his studio-laboratory, allowing us to enter into his personal vision of the universe.
Italy, 2015, 14', Italian
Carlo Levi. La realtà e lo specchio

A video-path into the exhibition on Carlo Levi, curated by Carlo Levi Foundation for the Galleria Russo of Rome, which take on the most important themes addressed by the artist in his vast artistic production.
Italy, 2015, 15', Italian
Carlo Lorenzetti. Spatium

An encounter with Carlo Lorenzetti, who, on the occasion of the etching Spatium's printing, realized under the program of Club 365, tells us about the choices and the methods of his artistic work.
Italy, 2014, 12', Italian
La foresta d'acciaio

A film on the monument dedicated to the fallen of Nasiriyah signed by sculptor Giuseppe Spagnulo and architects Lucio Agazzi and Maurizio Costacurta.
Italy, 2010, 28', Italian
Istallazioni d'uso: Marie-Caroline De Baecque - La donna di sabbia, Stalker - Amacario, Jelena Vasiljev - Così i lupi.

Exhibition organized by the Faculty of Architecture Valle Giulia in the framework of the Master for curators in the Museums of Contemporary Art and Architecture, with the artistic installations of Jelena Vasiljev, Marie-Caroline De Baecque and Stalker.
Italy, 2007, 37′, Italiano and French, Italian subtitles